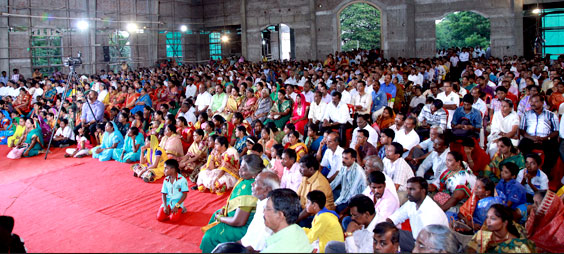 "Towards a better Society" is the aim of the Kolping group in the Parish. It was started in the year 1998 by Rev. Fr. Louis Maria Pappu with 21 members.
The objectives of the Kolping society are as follow:
To increase and strengthen the Faith Formation
To enhance the Livelihood opportunities
To lead an exemplary Christian life
To respect and promote labour
To be the responsible parent in the family
The Activities:
Come together often for Prayer and Spiritual reflection
Practice Gospel values to establish Just and Humane society
Assist to bring the Christians of different denominations under one umbrella
Practice thrift activities and to have cost effective budget for the family
Engage in small scale activities to increase the income of the family
Support the Parish in its spiritual activities
Live exemplary lives to promote human and spiritual values
Kolping members actively participate in the spiritual activities of the Parish and their contributions are well appreciated.